We've been delighted to have hosted an MSc research student from the University of Edinburgh. Anna Freidenfeld was studying International Development and has now completed her dissertation on 'Barriers and Enablers to Girls' Secondary School Education in Northern Malawi.' Supervised for MMF by Moira Dunworth and Jean Gordon, both of whom are established researchers, Anna produced an insightful piece of work about girls' education, why it is important and how work like ours makes a real difference.
As well as looking at the barriers to girls' education in Malawi, Anna critiqued some other approaches and found that our 'Ready to Learn' (R2L) fund, which helps the girls with necessities they can't otherwise afford, is an enabler, viz., 'Unlike the […] approaches that champion "just add women and stir" without considering the gendered dimensions of poverty, initiatives like the R2L fund can better 'level the playing field' with boys by helping to dismantle gender related education-barriers, such as that of period poverty.' The needs with which the MMF girls have asked for help are illustrated in the image. Culturally it is difficult for them to ask for help with sanitary wear so it does not feature highly in the data. However, it is a serious need and so we now provide reusable sanitary pads for all MMF girls from a local business, Supreme Malawi.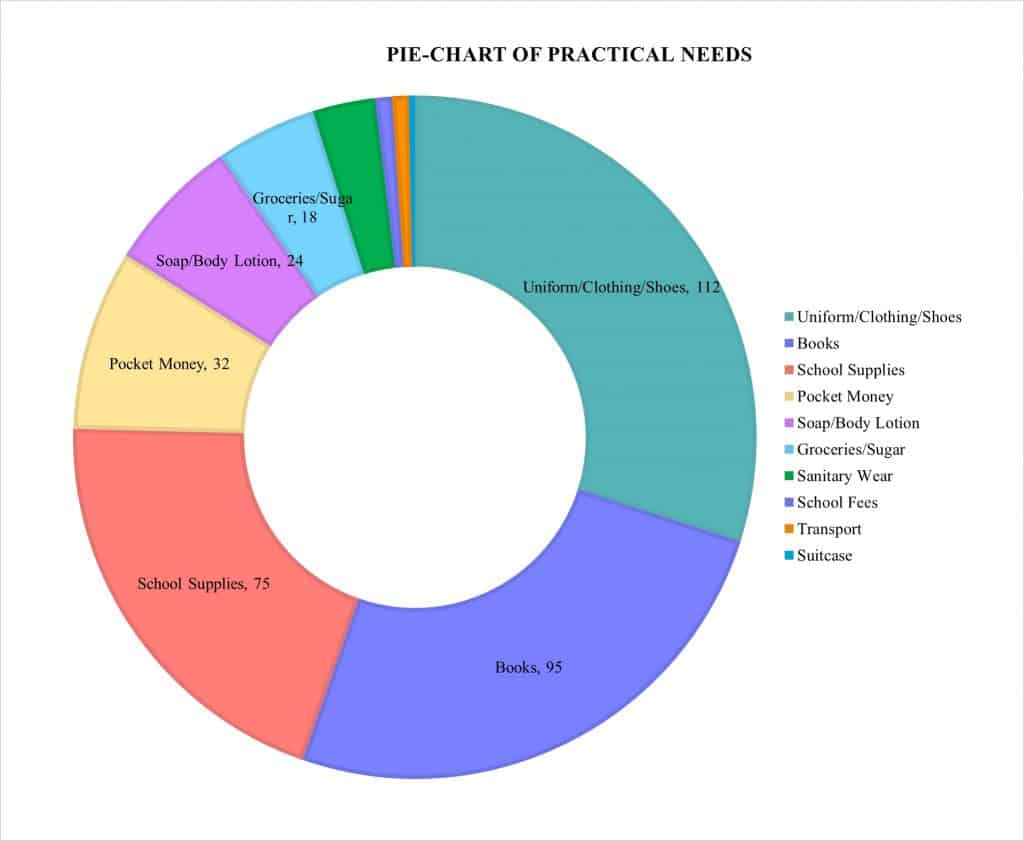 Anna concluded that our inclusive approach to supporting girls at secondary school leads to a much higher retention rate than the national average. 81% of MMF pupils (2014 – 2020) completed their secondary education and this contrasts starkly with the national average of 21% (UNESCO, 2013)
It is helpful to us to have an updated list of resources about girls' education which we can and will use to support our argument that girls' education is one of the most important areas in the development of a nation. By doing our little bit, we are making a real difference to the girls we support and, by extension, to the development of Malawi. Thanks for your help in enabling us to continue this work year on year.