Mariot Dallas, Co-convenor and Trustee
Mariot retired from teaching in 2015 and is enjoying semi-retired life. With her husband John she has regular grandparent days with their grandsons (and Mamie's great-great grandsons) which are a great joy. Mariot also does some music teaching in local primary schools, as well as working with several choirs. During her time at Falkirk High School she helped set up a school partnership with Bandawe Girls Secondary School and led two pupil excursions to Malawi and one reciprocal visit to Falkirk by BAGSS girls and teachers. She feels a strong bond with Bandawe and the many friends in that community.
Mariot enjoys talking and writing about MMF and about Mamie and Jack, often using the book Salt and Light as a starting point. She has been a Trustee for some time and currently shares the convenor role with her brother Willie. They remember their parents and their vision for MMF when they set it up in 1993 but Mariot and Willie also enjoy the challenge of taking MMF forward into the future.
Moira Dunworth, Co-convenor and Trustee
Moira learned about the work of Mamie Martin when Margaret and John came back from their first trip to Malawi. She was pleased to be able to help with the process of setting up the Mamie Martin Fund and has been involved in one way or another since then. She believes passionately in the need to support the education of girls everywhere as it is essential to the well-being of any nation. She plays a key role in the Marketing and Fundraising Group within MMF.
Moira has visited Malawi on behalf of MMF each year between 2015 and 2019. She is now retired and enjoys cycling, fundraising and learning to play the fiddle.
Brian Kerr, Trustee
Brian is the Chair of the Board of Trustees of our partner, The Soko Fund, a Scottish charity that enables women to access higher education in Malawi. Brian has a background in social care and social work management.
Lynsey Shepherd, Treasurer and Trustee
Lynsey first became involved with the Mamie Martin Fund in 2008 when she visited Bandawe Girls Secondary School as part of an educational trip with Falkirk High School. After graduating from Heriot-Watt University in Mathematics, she has since worked with other organisations in Sub-Saharan Africa, and as an Analyst with Maggie's Centres and the People's Postcode Lottery. Lynsey, who lives in Edinburgh, now studies Adult Nursing at Queen Margaret University.
Eileen Sinclair, Secretary and Trustee
Eileen joined the Board in 2013 and has been a supporter of the Mamie Martin Fund since its inception in 1993. She is a retired veterinary surgeon and spent more than 30 years working in, and managing, a small animal practice in Ayrshire with my 2 business partners. she was secretary of Cunninghame South Constituency Labour Party and chairperson of Ayrshire CND for several years, until expansion in their business took up all her spare time.
The Mamie Martin Fund has been a huge presence in their family life, and Eileen feels honoured to play her part in continuing its valuable and essential work in North Malawi – helping impoverished young women into secondary education.
Willie Sinclair, Trustee
Grandson of Jack and Mamie Martin and son of John and Margaret Sinclair, Willie has been a Committee Member/Trustee of the charity since approximately 1995, and Convenor for many years. Willie visited Malawi in 2005 and would like to go back, but his busy life as a Grandad and retiree currently precludes such a journey. Willie uses his musical contacts and enthusiasm for cycling to raise money for the Fund.
Angie Wynn, Vice-convenor and Trustee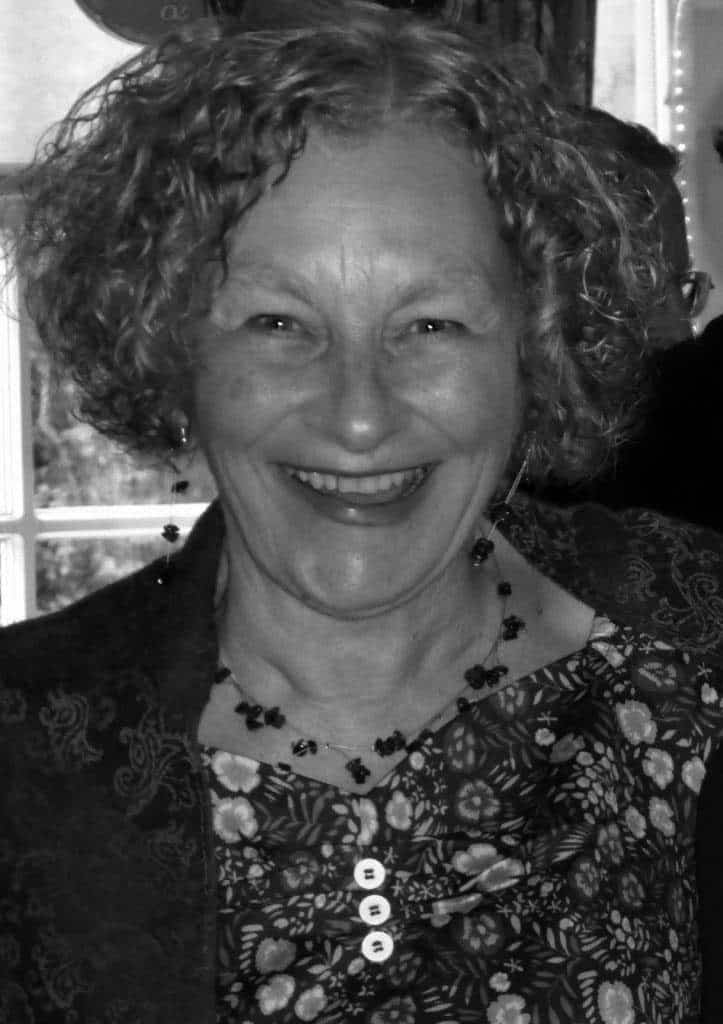 Angie first met Margaret Sinclair in 1970 when, as social workers, they joined the same team in Stirling. A long standing friendship soon grew up between Angie and the Sinclair family. Having seen the effects of education deprivation in her own mother's generation, she holds a strong belief in the rights of girls and women to have equal opportunities in education which leads to improved health and education for the next generation and greater prosperity for the whole community.
Angie has worked with children and young people, as a Development Worker for Enable Scotland and has set up and managed a range of care services in Scotland. She has also served on the Fife Committee of Cruse Scotland. It is the experience she has gained in all these roles which she hopes is useful to the Mamie Martin Fund.
Doreen Lowe, Administrator and Book-keeper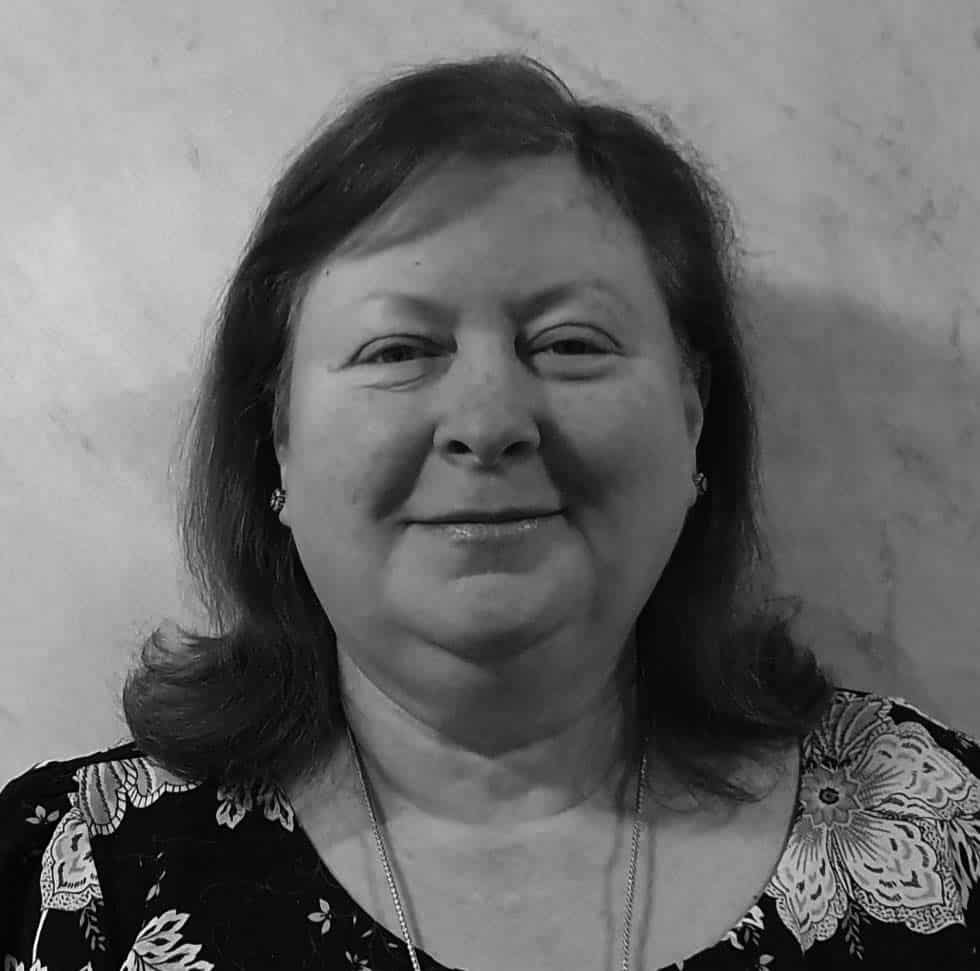 Doreen Lowe is our Administrator/Book-keeper and took over from Hazel Dawson in December 2019. She comes to the Mamie Martin Fund following spells as Office Manager for Glasgow Samaritans and Christian Aid Scotland, and is very much looking forward to the many new challenges ahead working with everyone at the MMF.
Doreen is an accountant by profession and her early years were spent working in the manufacturing, drinks distribution and hospitality sectors. Since taking maternity leave from her role as Financial Manager at Scottish and Newcastle Breweries in the 1990s, she has been working in part time roles primarily in the charitable sector to give her the time to be a busy mum to her daughter and son, 4 stepsons and now her 2 granddaughters.
Mercy Moyo Sibande, Malawi Manager
Mercy is an educationist from Mzuzu, Malawi, who obtained her Bachelors from Mzuzu University in 2015. She is the Malawi Manager of the Mamie Martin Fund. She has a passion for work that deals with women and children affairs thus, girl child education and empowerment falls under her desired goals.
She is an honest reliable individual who loves to bring about change and meaning in somebody's life by making them realise that they can reach as far as their dreams can take them, no matter what background they are coming from.
Alison Cameron, Scottish Patron
Alison has been a supporter of the Mamie Martin Fund since it was founded. She and her husband, Colin, have worked for 60 years to build and maintain civil society and governmental links between Malawi and Scotland. The Scottish Government has honoured that work by creating an endowment fund in Alison's name and asking us to administer it. This fund supports 45 girls through school and 4 at university over four years each.
Alison was a nurse in Malawi and has published, in the Society of Malawi Journal, Vol 72, No 1, 2019, a snapshot of that life. We share it with the kind permission of the Society of Malawi Journal.