The stories of the girls we support are always inspiring, as are, also, the stories of other stakeholders in our work.
---
My story by Mercy Moyo Sibande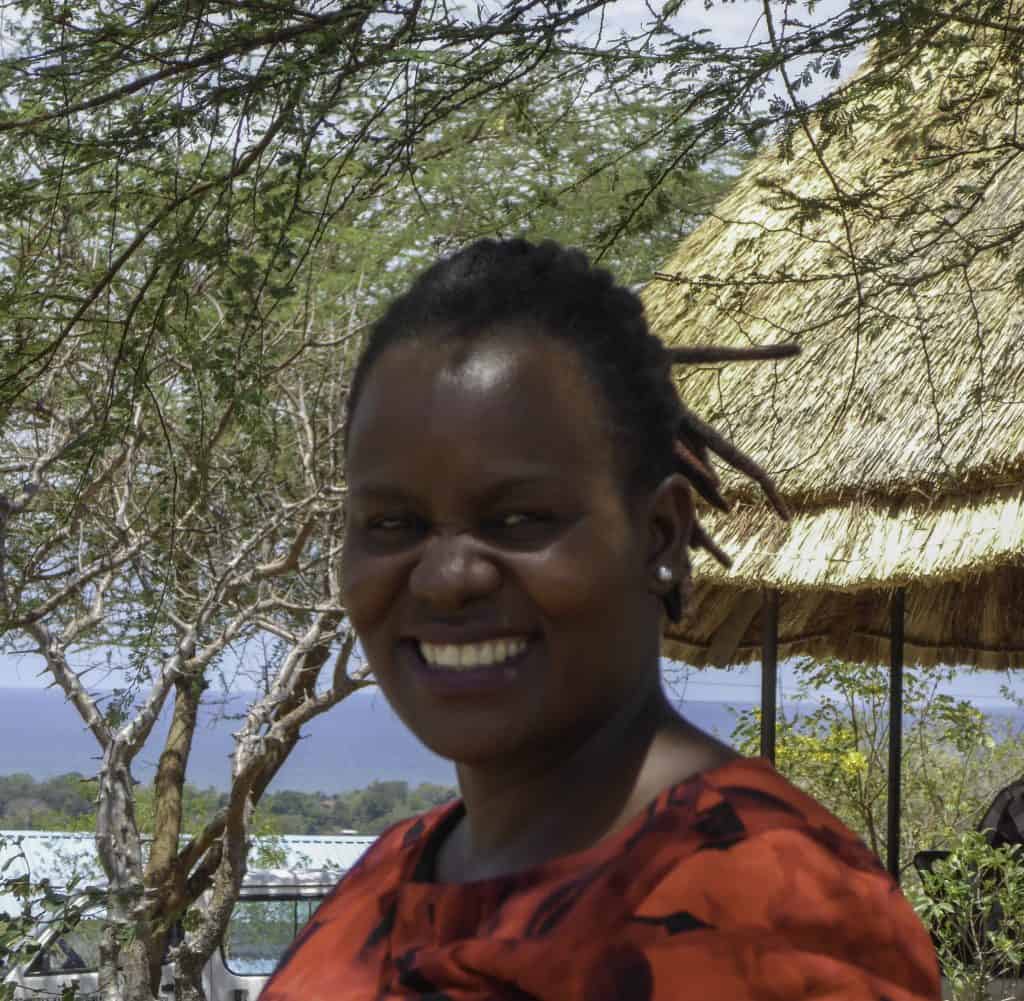 Mercy is the Mamie Martin Fund's Malawi Manager. She manages the support of 148 girls this year, across seven schools in North Malawi. She shares her story.
I am the last-born in a family of six. My father died in 1991 when I was only in Primary School. My mother was not working. He worked as a field assistant; he was explaining to the farmers how crops grow and he wasn't getting much money and the life that we were living was a real struggle. To cater for the six of us was not easy in those days. After his death, I was privileged because, being the last born, I had some elders who had finished school and my sister took the responsibility to look after me; in fact she looked after the whole family. She managed to educate us because she was working as a secretary. She paid fees for me up until I finished Form 4 in 2001. I just managed to have a pass which would not have got anything in life.
I really had nothing to do; I ended up getting married in 2004 and I had my first-born in 2005 but then I realised that it would really be hard for me to be just a housewife. So I decided to go back to school which I started all over again in Form 3. After Form 3 and Form 4 I passed really well and was selected to Mzuzu University where I pursued a Bachelors in Education. I was supposed to pay the fees in University and my husband took up the role. But unfortunately circumstances fell on his finances and he was unable to pay school fees for me. From second year, fees were a problem for me. I tried to look for a bursary but didn't get one. I ended up having to do piece work (casual work) while I was still at the school, e.g. I was research assistant, interpreting language for a researcher in rural areas. When she, the researcher, was going back she managed to pay the whole of the second year fee balance for me. Come third year I didn't have anywhere to turn to. So my relatives and husband gave me something but it did not amount to the fees total. Then in fourth year, they told us that we cannot write exams for the final year until we had paid all the balances we had. This was the toughest time I ever had at the university. They told us we had to withdraw, although we only had a few months. We battled out our case and the court ordered the university to allow us to write the exams.
After graduation in 2015 it was not that rosy. I couldn't find any employment at all, only piece work that I was offered now and then until 2016 May when I was employed as a manager for the Mamie Martin Fund. It is a part time job but I am passionate about girl-child education, given the background that I had, whereby I was about to drop out of university because of school fees. So I would fight tooth and nail to see the girl-child never dropping out of school because of fees.
---
Next: Benadeta's story